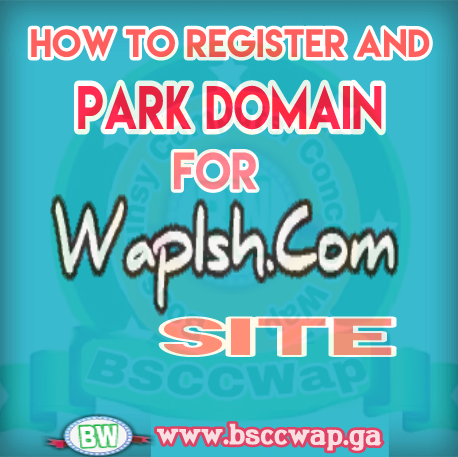 It has been long i posted here... Am glad to be back with a meaningful post for my wapish.com site builders.
Welcome nct coders, you are about to learn how to register and park domain for wapish site.
Reccommended Browsers
* For Android
- Chrome, Opera mini, Uc browser.
* For Java
- Opera mini 8.0
Firstly, you need to know what is DNS (Domain Name Server) and IP (Internet Protocol) also known as IP Address.
NOTE:
Wapish.com site builder uses IP Address fo their Domain parking. Go to site panel and click Domain parking then note down the ip address, you will nee that to complete your domain registration and setup. Now goto your Domain Registrar, Note, for this tutorial am using Freenom.com as a case study. Goto
my.freenom.com
then login or register if you don"t have an account. If you have account continue with the process below:
*
Click Register a New Domain[br]
*
In the Find your new Domain field, clear it and type your Domain Name e.g Bsccwap.ga then click Check Availability. A list with the available Domains will show.
NOTE:
The extension Domain type at the end will be selected automatically e.g .GA then at the Top click CheckOut
*
Do not click Forward this Domain and Use DNS, just select plan e.g 12months @ Free and click Continue. [br]Then Accept Terms & Conditions and click Complete Order.
*
Then click the Click here to go to your Client Area, click My Domains, look for the Domain and click Manage Domain.
*
Click Management Tools > Nameservers > And select Use Default nameserver, don"t change anything in the DNS field just Click Save Changes then Back.
*
Click Manage Freenom DNS you will see Add Record. Select[br]
Type: A
in
Name:
put your domain name with extension e.g bsccwap.ga leave the numbers you see in a box their then
Target:
put the ip address you note down before i.e your wapish host ip address then click Save Changes.
*
Now goto your wapish site panel > Domain parking > in the Domain name field type your domain e.g
http://www.bsccwap.ga
and click Parking.
That"s All.
Source:
http://bsccwap.ga/site-view.html?to-blog...ish%20Site
Boss Sunsy Aka Sunstar (BSG)